Welcome to Computer and Information Technology Center

The Computer and Information Technology Center is solely responsible for keeping the Information and Communication Technology & Computation related facilities available to each and every member of IIT Indore.
These facilities are constantly upgraded to meet the evolving standards of IIT.  Many departments use the facilities of the Computer Lab to conduct their practical classes & examinations. The campus LAN has been extended to all the hostels and residences. New hardware and software are procured on a regular basis so as to provide a state of the art computing facility to the IIT Indore family.
The Centre is also engaged in designing and facilitates the NKN Project with NIC in the Simrol Campus. National Knowledge Network (NKN) project is aimed at establishing a strong and robust internal Indian network which will be capable of providing secure and reliable connectivity. Using NKN, all vibrant institutions with vision and passion will be able to transcend space and time limitations in accessing information and knowledge and derive the associated benefits for themselves and for the society towards ushering in a knowledge revolution in the country. NKN is intended to connect all the knowledge and research institutions in the country using high bandwidth / low latency network.
Services

The Computer and Information Technology Center (CITC) provides several services to the Institute's faculty, departments, staff & students.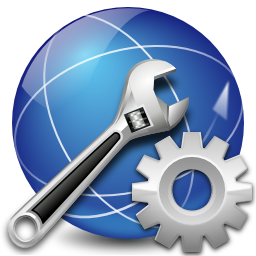 Web & Email Services
The Institute develops In-house websites for several departments. It is hosted and managed in the  data center premises.
The Institute has a GSuite email subscription to cater to the electronic communication requirements of employees & students.  
Samba Sharing and Computation Facilities.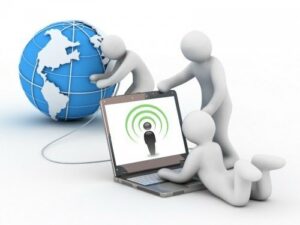 Internet Services
IITI has 1 Gbps National Knowledge Network (NKN) for providing high speed internet connectivity to all the users in the premises. Besides NKN, there is 1 Gbps Internet leased line connection as a backup is available at the Institute.
Local Area Network is installed in all buildings and approximately 800 campus enabled Wi-Fi access point are deployed for roaming free internet access. 
VPN facilities for accessing Journals and E-contents from outside of the Institute.
The Institute provides both wired and wireless gigabit network connectivity to the entire campus that connects all the Academic Departments, Hostels, Central Library, Administrative Departments, Lecture Halls, Auditorium, Guest House and Residences.

Users can get access to internet by completing the registration process.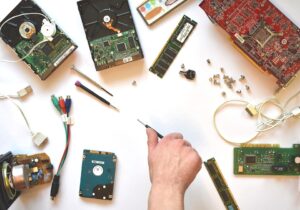 Technical Support Services
By utilizing 900 nodes, the Institute provides seamless technical support to the Academic and Administrative Staff, Students, and Researchers/Project Staff.
Providing facilities to the Students who come from various academic institutes from all over the India for their short-term courses, mini project work and summer training etc.
People

Professor In-charge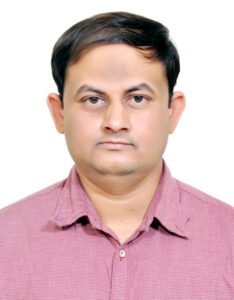 Dr. Neminath Hubballi
Professor In-charge, CITC
Details
Associate Professor
Computer Science & Engineering (CSE)
Email Id: head-cc [at] iiti.ac.in
Tel: +91-731-660 3553
Third Floor, Room No 417, Pod 1A Building 
View Profile
Deputy System Manager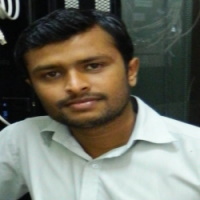 Mr. Yogendra Singh
Details
Email: yogendras [at] iiti.ac.in
Tel: +91-731-660 3530
First Floor, Room 109
Hub Building
Jr. Technical Superintendent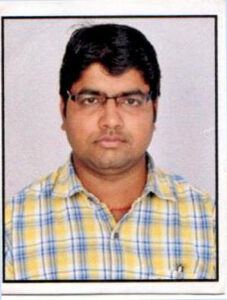 Mr. Subhash Soni
Details
Email:  subhashsoni [at] iiti.ac.in
Tel: +91-731-660 3530
First Floor, Room 109
Hub Building
Technical Superintendent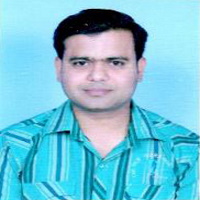 Mr. Jitendra Gupta
Details
Email: jgupta [at] iiti.ac.in
Tel: +91-731-660 3540
  First Floor, Room 109
Hub Building
Jr. Technical Superintendent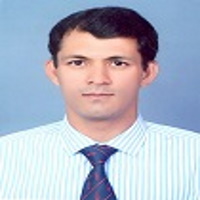 Mr. Dhiraj VijayVargiya
Details
Email:  dhirajv [at] iiti.ac.in Tel: +91-731-660 3538
First Floor, Room 109
Hub Building

Mr. Prahalad Singh Panwar
System Analyst
Email: prahalad [at] iiti.ac.in
Tel: +91-731-660 3404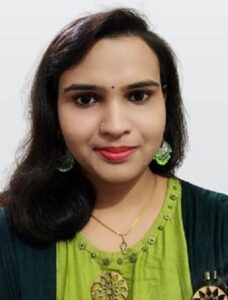 Ms Princy Awadhiya
Application Developer/Sever Programmer
Email: princy [at] iiti.ac.in
Tel: +91-731-660 3404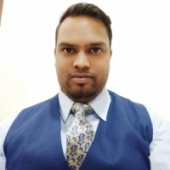 Mr. Shailesh Kaushal
Tech. Superintendent 
Email: shaileshk [at] iiti.ac.in
Tel: +91-731-660 3124

Mr. Subha jana
Tech. Superintendent
Email:subbu [at] iiti.ac.in
Tel: +91 6268357397 (M),  +91-731-660 3124
Download

Frequently Asked Question's (FAQ's)

How to stay secure online  ( Do's & Don'ts)
Always use hard-to-guess passwords or passphrases. A password should have a minimum of 8 characters using uppercase letters, lowercase letters, numbers, and special characters. To make it easy for you to remember but hard for an attacker to guess
It is suggested to use different passwords for different accounts. If one password gets hacked, your other accounts are not compromised.
Keep your passwords or passphrases confidential. DON'T share them with others or write them down. You are responsible for all activities associated with your credentials.
Pay attention to phishing traps in email and watch for telltale signs of a scam. DON'T open mail or attachments from an untrusted source. If you receive a suspicious email, the best thing to do is to delete the message and report it to your manager and to your IT Support vendor.
Destroy information properly when it is no longer needed. Place paper in designated confidential destruction bins throughout the office or use a crosscut shredder.
Be aware of your surroundings when printing, copying, faxing or discussing sensitive information. Pick up information from printers, copiers, or faxes in a timely manner.
Lock your computer and mobile phone when not in use. This protects data from unauthorized access and use.
Avoid using public Wi-Fi hotspots for confidential browsing. Always use virtual private network tunnels to protect the data and the device.
Report all suspicious activity and cyber incidents to the CITC team  Keep all areas containing sensitive information physically secured and allow access by authorized individuals only. 
Never click on links from an unknown or untrusted source. Cyber attackers often use them to trick you into visiting malicious sites and downloading malware that can be used to steal data and damage networks.
Don't be tricked into giving away confidential information. It's easy for an unauthorized person to call and pretend to be an employee or business partner.
Don't respond to phone calls or emails requesting confidential data.
Don't leave sensitive information lying around the office.
Don't leave printouts or portable media containing private information on your desk. Lock them in a drawer to reduce the risk of unauthorized disclosure.
Don't post any private or sensitive information, such as credit card numbers, passwords or other private information, on public sites, including social media sites, and Don't send it through email unless authorized to do so. (Use privacy settings on social media sites to restrict access to your personal information)
Don't leave wireless or Bluetooth turned on when not in use. Only do so when planning to use and only in a safe environment.
Don't leave devices unattended. Keep all mobile devices, such as laptops and cell phones physically secured. If a device is lost or stolen, report it immediately to your manager and ISO/designated security representative.
Don't plug in portable devices without permission from your management. These devices may be compromised with code just waiting to launch as soon as you plug them into a computer.
Don't install unauthorized programs on your work computer. Malicious applications often pose as legitimate software.
Contact Us

Postal Address:
Computer and Information Technology Center
 HUB Building, Indian Institute of Technology (IIT) Indore
Khandwa Road, Simrol, Indore,
Pin code 453 552, Madhya Pradesh, India
Contact Information:
Tel: +91-731-660 3538
Email: ithelpdesk [at] iiti.ac.in